Rancho Palos Verdes 3 Bedroom Townhomes for sale and among them is this well designed and incredibly end unit remodeled townhouse with "vineyard" patio and direct access private garage. Upgraded and remodeled with new paint, carpets, smooth ceilings and replaced safe ducting in FAU. Centrally located to schools, shopping and employment centers, this complex also features tennis courts and pools. What you will find here is not only 3 ample sized bedrooms, but an office or den in addition to the bedrooms. The office and kitchen dining area open to the lushly landscaped patio. You will be able to move right in and enjoy this Palos Verdes townhouse immediately. Contact me for a private appointment to view this Rancho Palos Verdes 3 Bedroom townhome today! And feel welcome to download my free Palos Verdes Homes search and news app right here https://www.bestpalosverdeshomes.com/homeispalosverdes-smartphone-app-agenttapp/
Click the image below to get more details on this property, more photos and video tour.  AND below the picture, you can use this page as a "one stop shop" for real time access to all the townhomes for sale in MLS Area 174 click here for map Don't forget to scroll all the way through to the bottom of the page for other useful free customer service tools and tips.
Rancho Palos Verdes 3 Bedroom Townhome and Rolling Hills Estates Townhomes
28033 Ridgebrook Court
Rancho Palos Verdes, CA 90275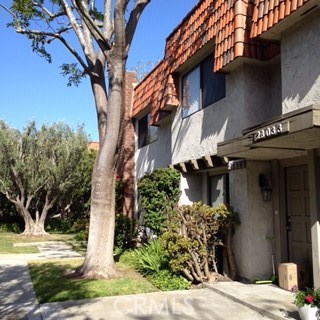 Beautiful two story townhome in popular Ridgegate complex. Newer carpet and newer interior paint throughout. Ready to move in. Private patio off the kitchen. Detached two car garage access from patio area. Refrigerator, washer and dryer, microwave oven are included. Great amenities include Tennis courts, sport court, BBQ area, outdoor showers and swimming pools. 24 hour security guards in gated community. Low HOA dues. Convenient location close to schools, parks, shopping and entertainment.
Get the latest real estate trends from Manhattan Beach homes south through the Palos Verdes homes markets

Deep demographics on the individual multiple listing service areas, not just zip codes but rather specific zip codes


To get in touch with my facebook.com/homeispv page, simply scan this coded picture using your Messenger app