Palos Verdes homes near Peninsula High School offer the convenience and proximity to not only the high school but the intermediate school at Palos Verdes Intermediate and Monte Malaga Elementary.
Plus, you're conveniently close to the Promenade on the Peninsula and the Palos Verdes Shopping Center.
Combine this with a beautifully remodeled kitchen and a floor plan that is laid out efficiently making smart use of nearly 2000sqft and you're left with an incredible value. The pool, view deck as well as other features are added bonuses. This is a tremendous property ready to move in and enjoy right away.
Have you found yourself going from home to home here on the Palos Verdes Peninsula in the Palos Verdes homes under 1100000 market amazed at home many homes are compartmentalized and not remodeled?  I believe you will be VERY surprised with this home, one of the very, very few Palos Verdes homes near Peninsula High School that is remodeled, that does benefit from a "great room concept", that is laid out with great efficiency and just makes sense.
The asking price is 1,023,000
4 Bedrooms
3 Bathrooms*
Approx 1920 square feet
Pool
Ocean, "Queen's Necklace" view from Private Getaway Deck
Central Air Conditioning
I have tons of photos for Palos Verdes homes near Peninsula High School profiling this home, just click the link or the picture above!
Palos Verdes homes near Peninsula High School … continue below map for Video Tour
This interactive map shows Palos Verdes homes for sale near all the schools on the Peninsula
Palos Verdes Homes Near Peninsula High School from bestpalosverdeshomes on Vimeo.
What's the market like in Rancho Palos Verdes beyond just studying Palos Verdes homes near Peninsula High School.  This section will show you the changes in inventory and prices.  It's live and interactive and gets updated each Sunday, so check back each week to find out how the market is changing.
Follow me on Google+

and while you're at it, let's start a "Hang Out"

Learn about the latest real estate news
Get the latest real estate trends from Manhattan Beach homes south through the Palos Verdes homes markets

Deep demographics on the individual multiple listing service areas, not just zip codes but rather specific zip codes

Original Content for Palos Verdes Homes near Peninsula High School
Palos Verdes Homes with $100,000 of 27039 Grayslake
26411 Dunwood Road
Rolling Hills Estates, CA 90274
Property Type
Single Family Residence
No need to wait any longer! This one level home has had extensive work over the past several years and is ready to move in. 3 bedrooms, 2 updated bathrooms, spacious great room, one bedroom used as den has bookcases plus closet, speakers in the living room that will stay, and fireplace in living room make this home flexible to meet your needs. Kitchen has been updated and has a breakfast bar as well as door to rear yard. Newer sliding doors in living room also lead to backyard with covered patio. Area between home and garage can be utilized for additional outdoor living. Water heater and furnace have been moved to open up two additional closets. New paint and many other upgrades make this home, conveniently located within walking distance to Peninsula High, banks, restaurants and Peninsula Center, a great find in the wonderful award winning Rollingwood neighborhood.
27053 Indian Peak Road
Rancho Palos Verdes, CA 90275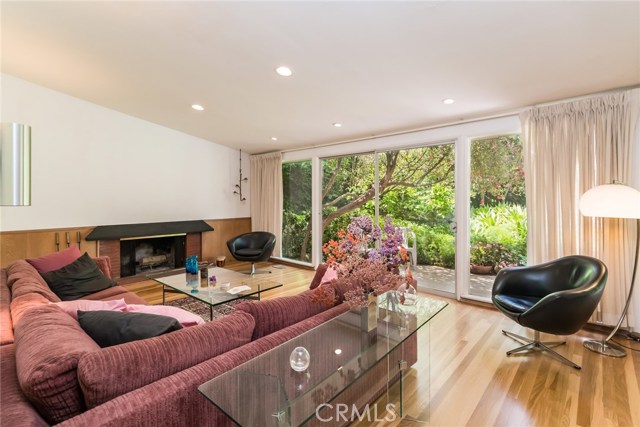 Property Type
Single Family Residence
Talk about an opportunity!!! This is one of the least expensive homes on the Peninsula! This 4 bedroom, 2 bath ranch home has an open floor plan with a wall of sliding glass doors bringing in lots of natural light. Off the living room and dining room is a patio and a very private backyard. The home is situated in a very nice, quiet, friendly neighborhood and located in the highly sought after Palos Verdes Peninsula School District. Only a few minutes from shopping, dining, parks and schools. Many of the windows have been replaced with dual paned windows. Copper plumbing. Fruit trees. The original owner, only occupying the property part time, has taken very good care of this home and it is in very good condition. A chance to make it your own! Don't miss this home!