If you're reading this blog, chances are you know that I do my best to make representations on facts and if they're my opinion, I will state it as my opinion.  In this case, we're going to discuss some facts as to the question of "How is the Palos Verdes Homes Market under $1,500,000?"
On what factual basis can we make an assessment as to how the Palos Verdes real estate market is?
We're going to study in this blog article the Palos Verdes homes market under $1,500,000 for the Palos Verdes Estates area.  And what we're going to focus on is the objective factual measurement of the number of months of unsold inventory.  We're not going to concentrate on just the number for this month, we're going to study the trends.  Are there higher highs and higher lows?  Or are there lower high points and lower low points?
But first, let's get a baseline here.  Let's acknowledge that a downward trending volume of unsold inventory means the market is stronger and stronger.
You should bookmark this link because two things are going to happen:
Each time you visit, the chart will update (monthly)
Each time you visit, the map below will reflect the latest Palos Verdes Estates homes listings priced under $1,500,000.
In effect this is your one stop shop for this defined market.  But wait, you say you're interested in a different part of the South Bay real estate market and perhaps a different price range?  No problem, just contact me using the pop up window or the icons on the right side of this screen and let me know what you're interested in and I will design your own website for you as a resource you can continually count on for information relative to what you want.  How's that for customer service?
Palos Verdes Homes Market under $1,500,000
All the Palos Verdes Homes market under $1,500,000 for Palos Verdes Estates
4005 Via Cardelina
Palos Verdes Estates, CA 90274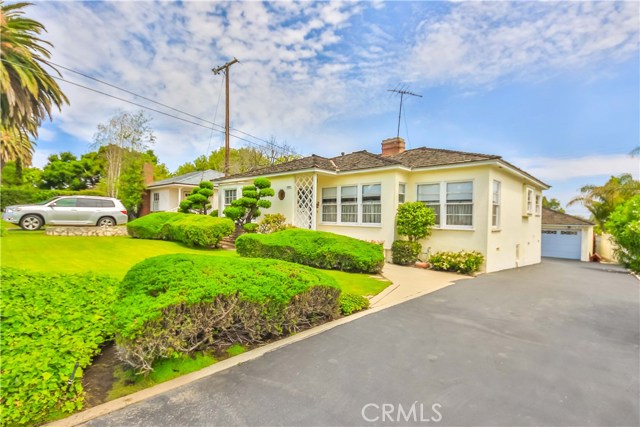 Property Type
Single Family Residence
Charming Traditional home in Tree Section of Valmonte. Foyer entrance into lovely living room with coved-extended fireplace. A Center Hall Plan opens to most rooms. Coved ceilings, molding, and wainscoting throughout most of the house. Front bedroom is light and bright with sun showing through Bowed-style windows. Separate dinning room renders entrance into kitchen with a separate round built in Nook. Separate Utility room off kitchen has large storage in cupboards on both walls. Warm family room with wood wainscoting and Fireplace, closet for storage. Many colorful flowers and fruit trees in very large back yard. Pastoral view of back yard from enclosed attached deck to the house. A long driveway leads to Over-sized double car garage in back yard. This also could possible be a developer's dream lot to build or to add onto property. Buyer(s) to verify with city. Buyer(s) may want to paint, remodel or repair.
You can use the contact popup or the blue icons on the right of this page if you'd like more information on the Palos Verdes Homes Market under $1,500,000 status of homes.  Again, this blog post profiled only Palos Verdes Estates homes.  The chart may be different for Rolling Hills Estates homes under $1,500,000 or Rancho Palos Verdes homes under $1,500,000.
Get the latest real estate trends from Manhattan Beach homes south through the Palos Verdes homes markets